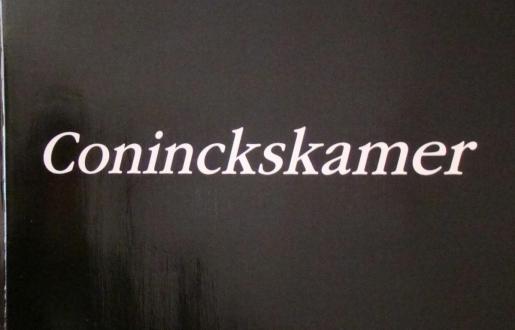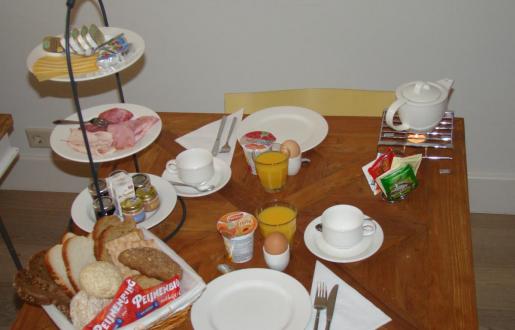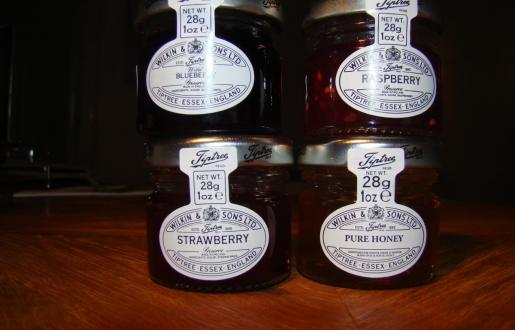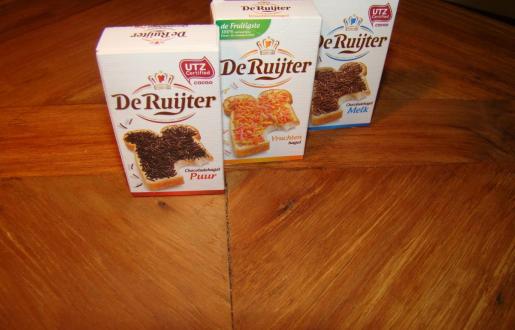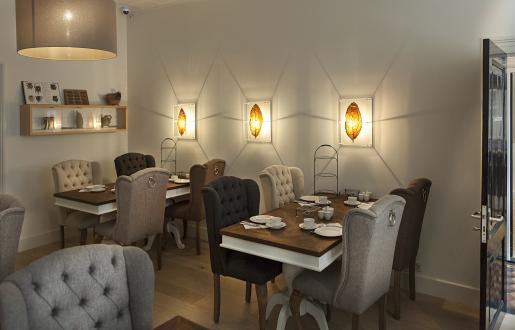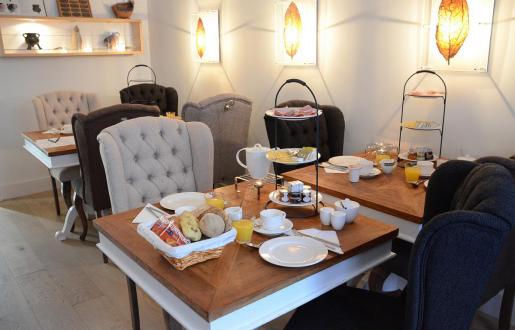 The Coninckskamer (Conincks room) is a multifunctional space.
In the morning we serve breakfast and after breakfast de Coninckskamer is availabe for gatherings and (business) meetings. In the evening, we proudly present something special, in combination with the Tuinkamer (Garden room): the Restaurant Zonder Keuken (Restaurant Without Kitchen).
Breakfast
A good start of the day. We feel that the beginning of your day is of the utmost importance and a solid breakfast is half the battle won. Every morning, our delicious breakfast is served at your table. Breakfast guests who are not staying at the hotel are also very welcome, provided they make a reservation.  
Breakfast from Monday to Friday    : 07:00 hr - 10:00 hr
Breakfast on Saturday and Sunday : 08:00 hr - 10:30 hr
The weather permitted, it is also possible to enjoy your breakfast outside on the terrace, in the beautiful morning sun. 
Are you up and about before breakfast? We will be happy to provide you with a packed breakfast. .
Restaurant Zonder Keuken / Restaurant Without Kitchen
Many of our guests frequently visit the variety of restaurants and diners in the proximity of the hotel. But there are also guests want to catch up on some office paperwork or are simply too tired after a long day's work to leave the hotel 
Restaurant withou a kitchen has been set up so you can enjoy your meal in a more traditional and homely manner. 
Restaurant without a kitchen,
Dinner Plate-service, easy, affordable and especially honest meals.
Meals are in a professional kitchen produced through a special process. This makes them with a longer expiration date but they taste so fresh.
Honest food with no added preservatives and E-nos.
It can be served in the Garden Room and / or Coninck Room or on our lovely terrace
The prices include a drink from € 12.95
It is not necessary but nice if you have the opportunity to let us know if you would like to use this opportunity.
To view the menu choice you can click here
By combining the Tuinkamer and the Coninckskamer, we created a perfect scenery for various gatherings and meetings. 
From business, - to private dining, we believe in possibilities and are happy to send you a customised proposal for your meeting.
Allow yourself to be surprised by old fashioned hospitality, updated to 21st centrury standards!