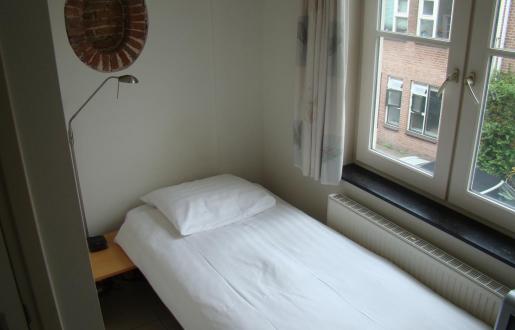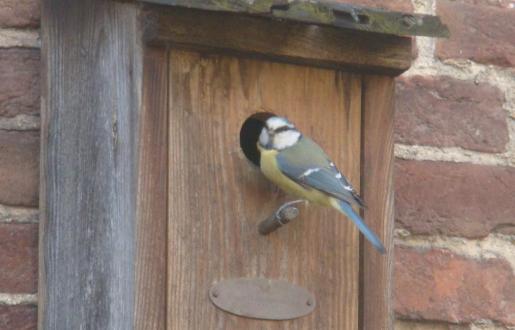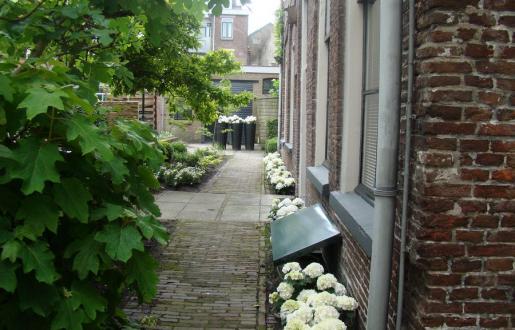 Small cozy single room
We offer different rooms in the monumental Hotel de Tabaksplant Amersfoort. The small single room is a unique cozy room. The size of the room is limited, but you have your own bathroom.
You sleep on an Auping bed under a hypo-allergenic comforter with
pillow and bed linen made from combed cotton. This room is located on the first floor at the front of the hotel and has a unique historic monumental detail in the wall.
BOOK YOUR COZY ONE-PERSON COMFORT ROOM
Hotel de Tabaksplant always offers the lowest price for your hotel stay, best price guarantee.
If you find a lower price somewhere else, we offer you this rate!
Our service:
In your room you can enjoy free coffee and / or tea and you have access to free unlimited Wi-Fi. The reception is manned until 10 p.m., but there is always one of us sleeping in the hotel. You are not alone, so we are there for you in the event of an emergency and / or illness. However, you do not have to be '' home '' at 10 p.m., the hotel facilities are there for your comfort. You can enter the hotel at any time once you have checked in. Our prices are per room. There is no extra surcharge for single use. Our prices do not include breakfast and you can book this extra at € 12.95 per person.
Facilities:
Module with facilities such as; a motorless refrigerator, a sink, cups, glassware and a bottle opener
A kettle with free espresso coffee, various flavors of tea, for use in the room
Sugar and milk are also provided for use in the room
Hooks with hangers on the door for your clothes
Single Auping bed with hypo-allergenic comforter and pillow
Lovely large bath towel and extra towel, per person
Clock radio and / or wake-up call
Free to use smartphone
Opening windows or tilt windows
Bathroom with toilet and shower with removable Grohe shower head
Care articles, DAMANA, based on natural products, free from GMOs, parabens, color pigments, etc. Our guest articles are dermatologically tested and animal-free. Do you want to know more? Feel free to take a look at Damana and at CSR
TV with cable connection
Leather chair
Various glossy magazinesFree unlimited access to Wi-FI
Mechanical ventilation
Additionally:
There is another single room which you can find in the Comfort room. The Comfort rooms are basically all suitable for two people but can also be booked based on one person. The single Comfort room is more spacious in size but different in price. Our prices are per room. There is no extra charge for single use.
In the Garden Room and/or on the terrace you can, while enjoying a drink, enjoy various glossy magazines, national Dutch and English-language newspapers, books and board games.
The entire hotel is non-smoking. Do you want to smoke? Then there are cozy seats with ashtrays in the special city garden.
Something else? Then take a look at our Comfort rooms, Comfort Plus rooms, Luxury Garden rooms with kitchen facilities or one of the Suites, for example with your own Sauna and extra long bed of 2.20 meters or Turkish Steam shower. Hotel de Tabaksplant has 25 different rooms, subdivided into 6 types, including one disabled Comfort room. In addition, there are 6 fully furnished apartments for one night or longer. We are happy to make a customized offer based on your length of stay info@tabaksplant.nl
FOR DIRECT RESERVATION, you can use the online module or send an email to info@tabaksplant.nl
ALL PRICES ARE EXCLUSIVE BREAKFAST AND PER ROOM UNLESS OTHERWISE INDICATED!
There are different rates with associated conditions such as extra discount if you stay 2 nights or more.
Something for everyone! Your home away from home!
Vanaf €50,00 p.n.