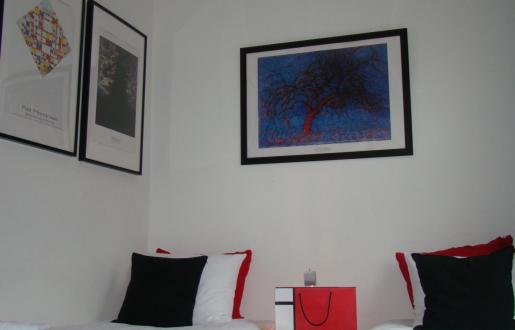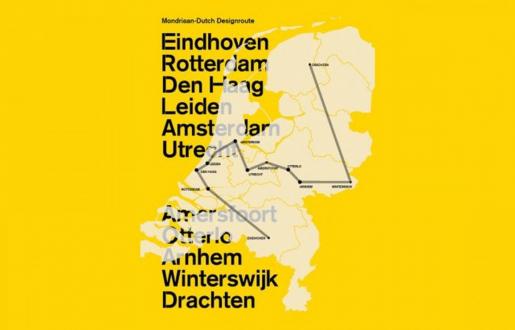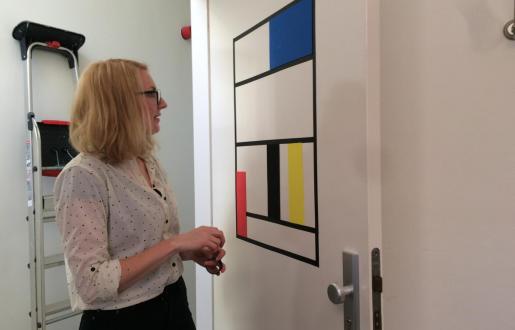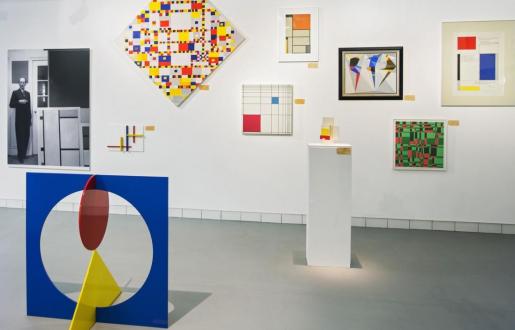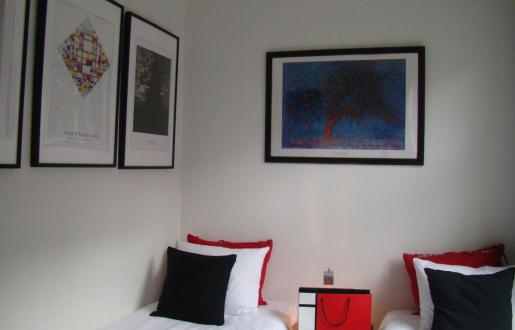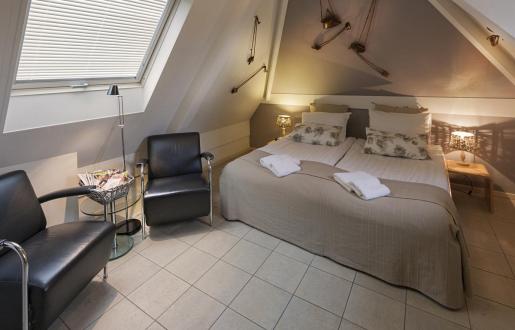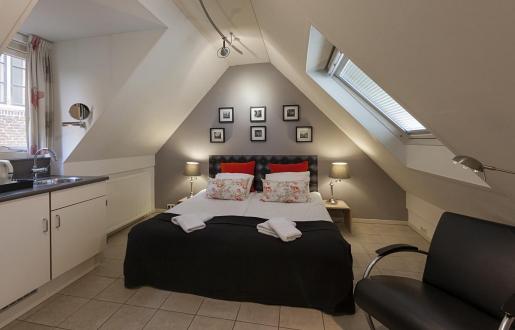 Piet Mondrian Style Package
Stroll along the canals of Amersfoort and imagine yourself in the environment that Piet Mondrian gave his first inspiration for making his world-famous paintings! The painter was born and raised in Amersfoort and you now have the opportunity to discover his style and to see just as Piet Mondrian what a wonderful city Amersfoort is. Especially for the style-year Hotel de Tabaksplant has put together a package to discover  Mondrian's painting style even into your hotel room.
Mondrian is world famous by making art with the use of tessellations. However, Piet Mondrian also created other works. An impression of the variety of Mondrian you will find in the paintings in the Mondrian room. There is only one room Mondrian made at the hotel.
The Piet Mondrian package includes: 
- Overnight stay in onze 'Piet Mondriaan Stijl-room' on the ground floor, at the front of the hotel
- Served breakfast
- Mondrian Goodybag
- City map
- A VVV city (walking)tour , per room with city highlights
- One driving-out card for the Flintplein parking garage
- Citycard with free entrance to the Mondrian house and many other discounts
The Mondrian house is closed from December 6th of 2016 to March 6th of 2017 for a refurbishment. The opening of the Mondrian house during the holidays can be seen here. Even with the temporarily closure of the Mondiran house the package can be booked, because Amersfoort offers u a lot more culture then just this museum. You can use this link for inspiration and for Amersfoort to enchant you.
If the Mondrian room is not available then it is of course possible to stay at another comfort room. All rooms are different in terms of ambiance and location.
Package: € 69.50 p.p. The package is based on two persons per room, price per person.
Would you like to have a little more luxury in the room, then you can stay for only € 17.50 extra per person, per night in a Suite double room with for example a whirlpool, steam shower or sauna with an extra long bed of 2.20 meters or suite a complete 100% transparent jett stream shower. Or in one of our Comfort Plus double rooms. For Comfort Plus rooms there is a additional cost of € 7.50 per person.
Reservations can be made by calling +31 (0)33 472 9797 or e-mail to info@tabaksplant.nl. Please mention that you would like to stay at the Mondrian room and wish to use the Style Package.
 
€ 69,50 p.p.